Laser Art Shapes:  
They are cut from 1/8 and 1/4 inch plywood with a birch veneer.
The Laser Shapes are normally stained on 1 side.
You can also paint the back side and leave the front stained creating a 2 sided piece.
Scroll down to see examples of the painted art shapes.
8 inch 1/8 thickness  – $10.00     12 inch 1/8 thickness – $12.00

They come with double sided tape to mount to a wall and a stand to display on a surface.
We can also cut your custom shape stained or unstained.They can cut in any size up to 20 x 30.

Contact us to get a quote on other sizes of our laser shapes.
Heart Wings
With engraving. We also make these without the engraving.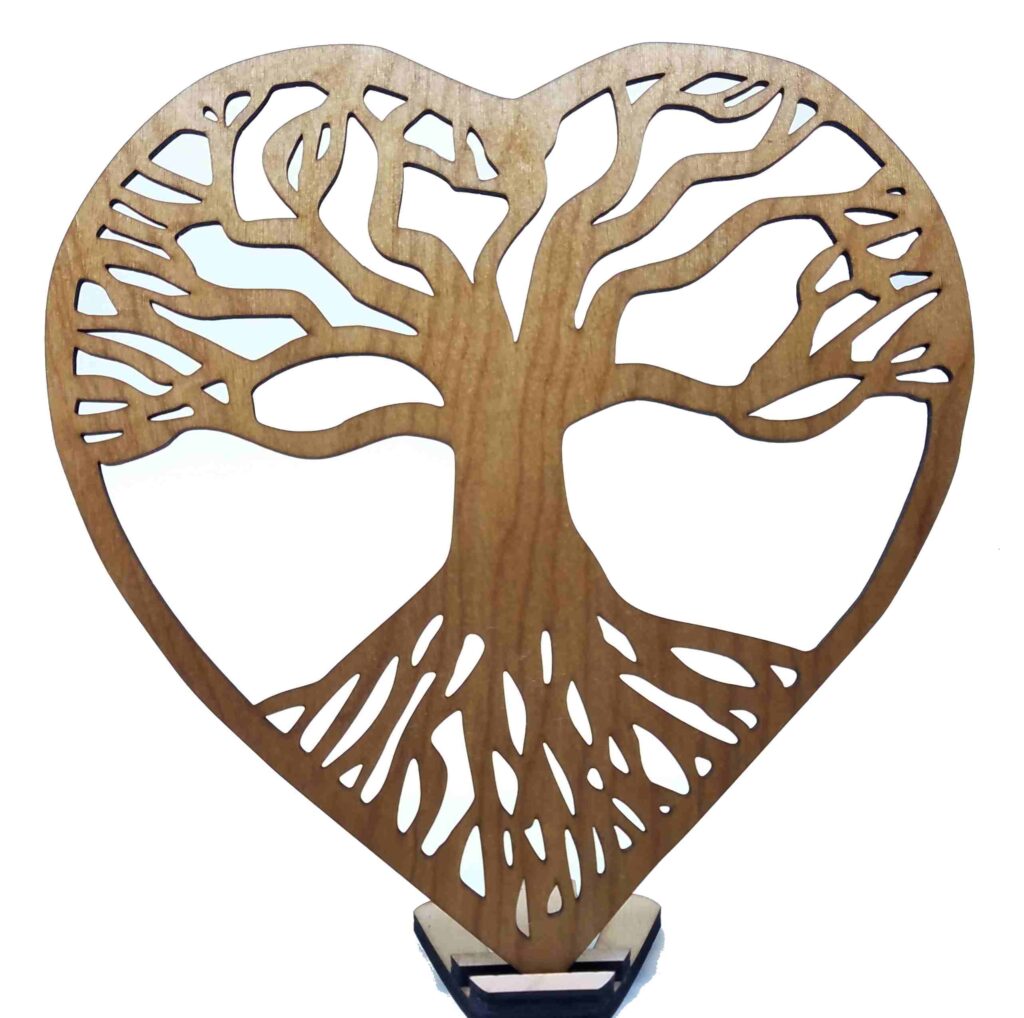 Sacred Geometry
Flower of Life
Here are some examples of what our customers have done with our laser cutouts. It is a good idea to first paint them with white for painting. The Bee Kind, Peace Dove, heart wings & Jester are examples of custom shape we created for the artist from their original artwork.