The Art Light
This is my custom designed 3D printed Art Light that I make here in my maker shop. Attach it above your artwork and watch it come alive. Because it only weighs a few ounces it can be attached to the wall with the special art tack provided making only a tiny thumb tack hole in your wall. It only takes a minute to install it or move it to another painting.
It features 4,000k nature white LED's which provide a natural beautiful quality of light. The LEDs high color rendering index (+95 CRI) enhances vibrant colors more than traditional LEDs. We found warm LED's to be too yellow and cool LED's to be too white while the nature white was perfect.

It has a click on/off switch on the 10 foot cord and is powdered by a standard USB type C connector (like your phone charger) and only draws 1.2 watts. It extends 9 inches over the artwork to allow for excellent coverage. The part with the LEDs is adjustable which allows it to be angled perfectly. It runs very cool and the LED's are rated at 50,000 hours. It also comes with a snap in reversible visor which narrows the beam when needed. Because many of us have plenty of USB chargers around I did not include it to keep the price down but it is available here if you need one.
Customize: If you would like the switch to be at a certain distance from the light or need a longer wire just let me know and I would be happy to customize it for you.

I have revised the overall design more times than I can count as I made every effort to make this a fantastic art light. I got feedback from several of my artist friends including my son who is an amazing artist to make sure they loved it. You can now enjoy your artwork at night and have it look more vibrant during the day with our new Art Light.
Here you can see the mounting tac the on/off button and the snap in visor that narrows the beam when needed. It is 9 inches long.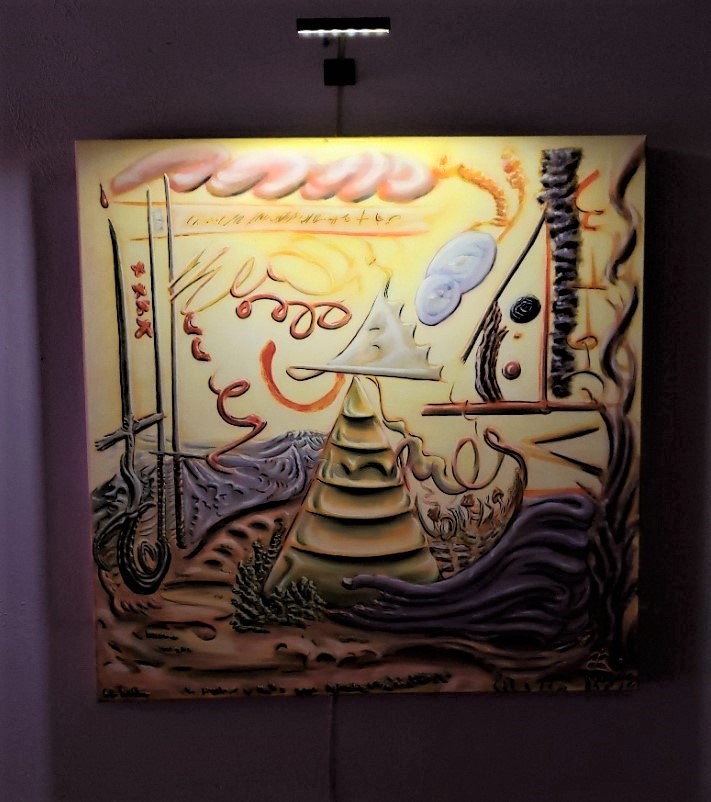 Art Light 3d modeling design.