Fiber Optic Chandeliers
Here are some of the chandeliers I have made with Andy Way an amazing glass artist. turtletimeglass.com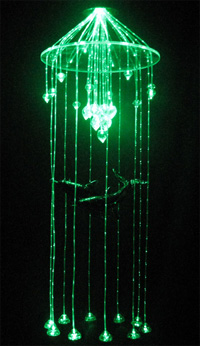 Dolphins at Play
2 dolphins chasing earh other in a circle.
Whale Rising
This is a glass whale rising from the depths.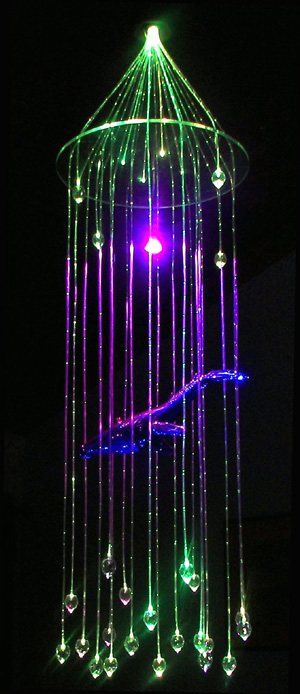 Whale song
This is a large chandelier with a glass whale illuminated by a separate color changing LED. Together with the fiber optic color changing created some beautiful blends. At one point we had whale songs playing with it.
Ocean Music
This is a custom piece for a couple that lives in Hawaii. It is a violin player with dolphins swimming over head.
Jelly Fish
The top of the jelly fish is glass. We tried to make the fiber optics be the tentacles. 
Dolphin Vortex
6 dolphins swimming in a vortex. The crystals are also arranged in a vortex pattern. It hangs in an entry way in a hotel on the Oregon coast.